Mold Removal Valencia
Homeowners can count on the mold removal Valencia technicians at 911 Restoration of Albuquerque to help them remediate any level of fungal infestation affecting your home.
You can rest assured when you call us, because we are qualified to provide you with comprehensive mold eradication procedures that includes:
Mold testing

Cleanup services

Vacuuming

Water damage restoration

Moisture extraction

Thorough drying techniques

Sanitization

Spore removal

Drywall replacement

Vapor Barriers

Air filters and purifiers
When it comes to any disaster involving water, we know that it is necessary to get the incident promptly cleaned up in order to prevent mold from growing.
Fortunately, our mold removal Valencia technicians are IICRC certified to remediate both water damage and fungus growth, with the ability to act quickly for both.
You can call our mold removal Valencia crew anytime, because we are available 24/7/365 to make it easy for you to schedule an appointment with us today!
Preventing Water Damage From Turning Into Mold Growth
We use top of the line sump pumps, wet vacs, dehumidifiers, vapor barriers and air movers to clear out all the moisture and remove any trace of mold.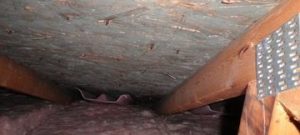 Our mold removal Valencia team have been trained to act both quickly in situations involving water by using comprehensive equipment.
Mold spores only need a small amount of water to grow into an infestation, which is why it is so important to get all the moisture evacuated from the property.
If those living in the home inhale mold particles on a regular basis they may begin to experience health issues, such as wheezing, headaches, coughing, itchy eyes, sneezing and skin rashes.
Call the mold removal Valencia experts if you begin experiencing any of those health issues and we will conduct a free visual mold inspection as soon as we arrive.
Our Mold Cleanup Crews Emphasize Quality Customer Service
We want you to feel comfortable with everything that is going on with your home, so we make sure that you understand the extent of the restoration work that needs to be administered before we begin.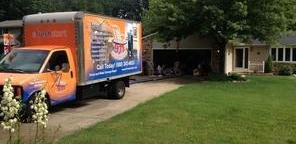 When you hire the mold removal Valencia specialists, you can be sure that we will always provide you with top notch customer service.
Our mold removal Valencia pros have many years of experience in the mold eradication field, so we understand how overwhelming this entire ordeal can be.
We hope that by staying accessible around the clock, you can call us with any questions or concerns you may have the moment you have them, including questions involving the financial aspect of the job.
If your insurance does not cover mold, then you can still stay calm knowing that our mold removal Valencia always offers affordably priced fungus eradication services, so you can always keep your out-of-pocket expenses low.
Call our mold removal Valencia pros at 911 Restoration of Albuquerque when you need proper mold damage remediation and we will get your home back into a safe living space for you and your family today!