Disaster Restoration in Albuquerque
When an emergency disaster strikes, 911 Restoration of Albuquerque helps customers return to a sense of normalcy again with water damage repair. 
As a locally owned company, our expert disaster cleanup contractors in Albuquerque provide water damage inspection and a range of vital disaster restoration services.  call 911 Restoration of Albuquerque at our number 505-225-2254
We provide disaster cleanup services in Albuquerque such as mold decontamination for Albuquerque properties, flood cleanup, and fire cleanup services to help customers protect their property from further damage while feeling safe.
While there are many water removal companies and disaster restoration service experts to choose from, 911 Restoration of Albuquerque is available 24 hours a day, 365 days a year — with a guaranteed arrival time of 45
minutes.
Receive Support from our Water Damage Professionals
Our highly trained staff for disaster restoration have years of experience responding to both natural and man-made disasters ranging from floods, fires, dust storms, and rainstorms. As a water clean-up service, our staff is also IICRC-certified in full-service renovation and has completed rigorous training for the following services: 
Water damage restoration

Flooding and sewage cleanup

Property sanitization and disinfection

Mold removal, mold decontamination, and remediation

And more
Natural disasters or emergency situations like a fire, flood, or tornado can cause extreme damage to your commercial or residential property, causing frozen or clogged pipes, pipe bursts, and extensive flood damage. We can also take care of mold inspection at your Albuquerque property, and provide thorough water damage restoration cleanup to prevent long-term problems. We also take care of odor control and assist with mold removal, mold inspection, and mold decontamination to sanitize your space. 
Our staff can help address everything from comprehensive water damage restoration in Albuquerque, mold removal, mold inspection, water heater malfunctions ceiling leaks, and more. 
Transparency at all Times During the Process
We pride ourselves on the ability to maintain regular communication with customers, ensuring that their needs are met. We remain transparent as ever when it comes to the damage estimate quotes and all the costs involved with a flood cleanup or other disaster restoration services. 
A disaster can cause an immense amount of stress and be difficult to navigate. Our team of disaster restoration experts is ready to answer any questions you may have about flood cleanup or mold inspection while providing speedy solutions to help you feel safe again. We do this by offering free inspections and insurance consultations to thoroughly explain your policy and help you figure out which of our services are covered by your insurance provider. 
Our disaster restoration staff is committed to providing exceptional support and can provide assistance when it comes to detailed inventory and loss itemization lists and other claim and billing processes. 
We understand this can be a challenging and overwhelming time for you and your loved ones. 911 Restoration of Albuquerque empathizes with your situation and has been recognized across the nation for providing expert water damage restoration services among other disaster restoration services such as mold decontamination and flood cleanup. Call us at 505-225-2254 and see how we can help you.

Speedy Emergency Water Damage Restoration in Albuquerque
We provide prompt, speedy service anytime flooding, storm damage or other crises like a pipe burst or fire hose flood occurs at an Albuquerque commercial restoration or home property. The safety and well-being of our customers is our main priority. We quickly deploy our emergency disaster restoration teams and provide same-day drying and flood clean-up service whenever there is a water disaster emergency or mold decontamination need. 
Our specialty is in water damage restoration using the latest drying technology and water extraction equipment and remediation techniques.  We can also address other issues such as a broken water pipe or house flood cleanup in Albuquerque that requires immediate water damage restoration attention.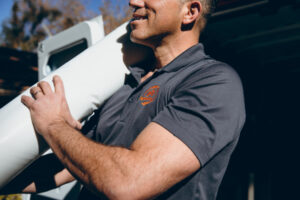 When there's a residential or commercial restoration disaster, 911 Restoration responds. Whether it's mold removal in Albuquerque or flood cleanup, our water extraction company does its very best to mitigate the effects of a disaster. 
Don't waste time and let water damage problems lead to serious long-term problems. Call our Albuquerque disaster restoration experts and we'll be there to assist with residential or commercial restoration in 45 minutes or less. As a trusted water extraction company, we're here for you 24/7, helping your property stay dry while minimizing the cost of water damage restoration services and assisting with mold removal in Albuquerque.  call us 505-225-2254
A Fresh Start After A Disaster
As Albuquerque's disaster restoration experts, we understand how difficult it can be to pick up the pieces and start fresh after a disaster to your residential or commercial property.
We understand the emotional and financial toll that occurs after experiencing a disaster, which is why we strive to embrace our "Fresh Start" philosophy. 
As experts in water damage restoration in Albuquerque, we're on a mission to rebuild and restore the beauty and safety of your property – leaving it better than it was before. 
From water cleanup to smoke removal, our disaster restoration workers provide a range of mold removal in Albuquerque and other services to restore, repair, and sanitize your property.  
When you've been through a disaster, you want to work with a trusted company that can get the job done while helping you stay within your budget. At 911 Restoration of Albuquerque, we're committed to bringing down costs and work to restore properties and help our customers feel at ease during and after a disaster. 
When you've been through a nightmare like extensive water damage, you need a contractor you can trust to repair structural damages and provide speedy assistance. For residential and commercial disaster restoration during a tornado, storm, or another weather hazard, contact our IICRC-certified 911 Water Restoration. 
Serving the communities of Albuquerque, Barelas, Bernalillo, Coralles, Los Lunas, Los Ranchos, Rio Rancho, North Valley, Sandia, Sandia Pueblo, Sandia Heights, South Valley,Taylor Ranch, Valencia and surrounding areas.