Water Damage Restoration and Mold Removal in Sandia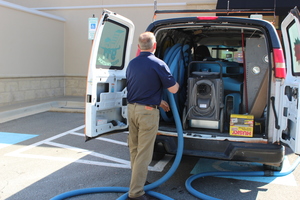 Are you dealing with damage caused by a flood, storm, or pipe burst in Sandia? You can get help returning your property to perfect condition by contacting 911 Restoration of Albuquerque. Sandia water damage restoration techs can give you a Fresh Start. Crews are on-call 24/7/365 and they can reach your property within 45 minutes of an emergency call to:
Assess Your Needs with a Water Damage and Mold Inspection

Begin Prompt Water Extraction

Dry Out and Dehumidify Your Property

Handle Your Mold Remediation Needs

Fully Renovate and Repair Your Home or Business
You can contact us any time of the day or night if you experience a pipe burst, sewage backup, or water damage caused by a natural disaster. Sandia flood cleanup and mold decontamination techs can race out to your property to provide you with the dedicated support you need.
Our techs will work tirelessly to return your property to better-than-new condition with water damage restoration and mold remediation services in Sandia.
Why is Water Extraction Important in Sandia?
Water will continue to damage your home or business for as long as it is allowed to remain in your property. For this reason, it is very important that you begin water extraction as quickly as possible following a flood, sewage backup, or pipe burst in Sandia.
Sandia mold removal and flood cleanup techs at 911 Restoration of Albuquerque can start water removal quickly after they arrive at your property. They can also assess your other needs by completing a water damage and mold inspection in Sandia. After the inspection, crews may:
Use Pumps to Remove Large Amounts of Water

Use Dehumidifiers and Fans to Take Care of Remaining Moisture

Begin Mold Remediation Procedures

Take Care of Carpet Water Damage

Handle All Aspects of Disaster Cleanup
Let water damage restoration techs ensure your property is completely restored with flood cleanup and mold decontamination in Sandia. Get the Fresh Start you deserve by contacting us now.
What Should You Expect from Mold Remediation in Sandia?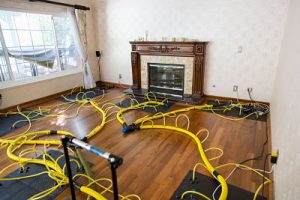 The mold remediation process may seem intimidating to some property owners. Here at 911 Restoration of Albuquerque, our mold removal techs focus on ensuring that you understand this process and feel comfortable during mold decontamination. You may expect techs to:
Complete an Initial Mold Inspection

Set Up Sheeting to Isolate Areas with Mold

Use Air Filters to Catch Mold Spores

Scrub and Decontaminate Your Property and Possessions

Perform a Final Mold Inspection to Make Sure Your Property is Completely Cleaned
We understand that mold can grow quickly after a flood, pipe burst, or sewage spill. That's why Sandia water damage restoration techs are trained to handle mold removal and mold decontamination. 
All crews are licensed, bonded, and insured to deal with mold removal and flood cleanup, so that they can handle all aspects of your property restoration needs. Call us now to ensure your property is quickly returned to perfect condition in Sandia.
Servicing the cities of Albuquerque, Barelas, Bernalillo, Coralles, Los Lunas, Los Ranchos, Rio Rancho, North Valley, Sandia, Sandia Pueblo, Sandia Heights, South Valley, Taylor Ranch, Valencia… and surrounding areas.