Sewage Backup in Albuquerque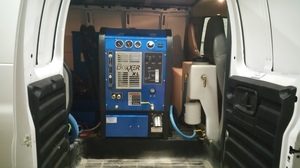 Are you facing damaged caused by a sewer backup in Albuquerque? Plumbing issues can impact homes and businesses in Albuquerque and Edgewood, leaving you to deal with water damage and dangerous contaminants on your property.
You can get assistance handling sewage cleanup in Albuquerque by contacting 911 Restoration of Albuquerque today. Our professional sewage water cleanup techs can reach properties around Edgewood and Albuquerque within 45 minutes of an emergency call and we are ready to go to work for you 24/7/365 at 505-225-2254.
Quick and Easy Sewage Cleanup Services
Once we arrive on the scene, techs can begin addressing your sewage water damage needs immediately by offering you a:
Free Visual Inspection for Property Owners Only

Water Extraction from Your Property

Cleanup of Toilet Water Damage

Sewage Water Backup Removal and Cleanup in Albuquerque

Total Decontamination after a Sewage Spill

Burst Sewage Pipe Repairs and Restoration
As a water cleanup company, 911 restoration of Albuquerque understands what it takes to ensure you fully recover from a sewage backup in Albuquerque. Let us spring into work right away to remove raw sewage from your home or business, before the sewage can spread and cause further damage to your property and your possessions.
You can rely on us to completely clean and disinfect your home or business after a sewage spill. Let professional sewage restoration techs focus on completely renovating and repairing your property in Albuquerque and Edgewood. Call 911 Restoration of Albuquerque immediately after a sewage backup can ensure that you get a Fresh Start after a plumbing backup.
Get Immediate Help with Sewage Cleanup in Albuquerque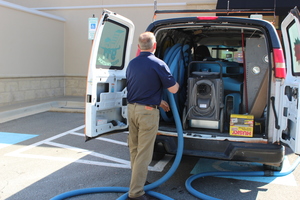 Sewage spills can cause big problems for property owners in the Albuquerque and Edgewood area. Sewage backups bring with them obvious problems, including water damage. Additionally, sewage is considered black water.
Black water is liquid that has come into contact with human waste. Water damage associated with black water can be incredibly serious, as black water can contain numerous pathogens and contaminants that are dangerous to your health. You should not attempt to clean up a sewage spill on your own. This type of property repair requires specific safety gear and training to accomplish appropriately.
911 Restoration of Albuquerque has the gear and experience to handle sewage water cleanup. Let us use our professional-grade pumps to extract black water from your property today. We can also bring along air movers, fans, and dehumidifiers to totally remove moisture from your property after you experience toilet water damage or a pipe backup.
Sewage and water damage can impact your floors, walls, ceilings, and possessions. You deserve professional help mitigating the damage associated with a sewage water backup and in the long term even mold contamination. Let the sewage restoration techs at 911 Restoration of Albuquerque focus on:
Packing Out and Storing Your Undamaged Possessions

Removing Contaminants and Odors Associated with the Sewage Spill

Repairing Any Damage Caused by Black Water

Totally Restoring Your Property
Let the pros at 911 Restoration of Albuquerque spring into action for you today. Call us at 505-225-2254 and see how we can help you.
Completely Restore Your Property After a Sewage Disaster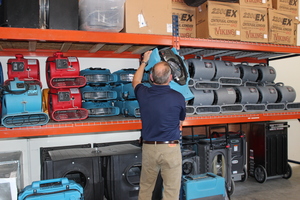 Sewage backups can occur for many reasons. Sometimes, plumbing pipes become clogged by grease poured down drains. Roots can invade certain types of pipes, forming clusters that prevent sewage from passing through the pipes. In some areas, heavy rains can flood plumbing systems, forcing sewage back out and up into homes or businesses.
911 Restoration of Albuquerque is prepared to help you handle sewage cleanup in any of these circumstances and restore your property. We understand what it takes to deal with sewage water damage and to repair the problems that led to the sewage spill. We can begin repairing your sewage water backup issues with same day services in Albuquerque and Edgewood.
The techs at 911 Restoration of Albuquerque are IICRC-certified to handle toilet water damage and sewage spills. All techs are licensed, bonded, and insured to take care of all aspects of the sewage cleanup process, ensuring that your sewage restoration needs are addressed quickly and properly. 911 Restoration of Albuquerque can remove sewage water, take care of foul odors, decontaminate your property, and totally restore your home or business. Please call 911 restoration near me at 505-225-2254
Serving the communities of Albuquerque, Barelas, Bernalillo, Coralles, Los Lunas, Los Ranchos, Rio Rancho, North Valley, Sandia, Sandia Pueblo, Sandia Heights, South Valley,Taylor Ranch, Valencia and surrounding areas.