Mold Removal Albuquerque
The abundance, proliferation, and perseverance of mold and fungus spores allow 911 restoration of Albuquerque to stay at the vanguard of the industry with all of the latest mold and water removal equipment and abatement technology and techniques.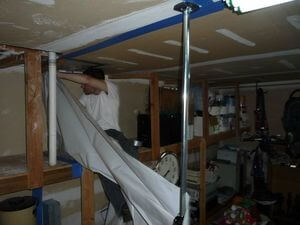 When fungus becomes dislodged from its colony, it floats in the air and by chance alone can land on an area that is primed with water damage for its growth to take hold.
This is why Doug and Therese Cooper, the owners of 911 Restoration Albuquerque are more than just mold remediation specialists. They find and stop the source of the water damage as because these usually cause colony growth in homes.
Stopping a fungus infestation requires the expertise of many years of experience. We know a quick response is crucial to eliminate mold damage in the home long term.
Being on alert with a quick response time makes the chances of a mold contamination even less likely. This is why Doug and Therese are always fast to the scene of an emergency call. Beyond their immediate response time, Doug and Therese employ IICRC certified technicians who are available 24/7/365. Take on the challenges presented by any mold growth scenario that your property may be experiencing.
If you have a mold or fungus growth in your home or business, and you want it eliminated by the most professional crew in the industry, then don't hesitate to contact Doug, Therese, and the mold removal Albuquerque experts today!
Fungus Prevention Provides Safety
When it comes to preventing mold growth in homes and businesses, we have seen and solved it all. This is why we provide property owners with all of the tips and tricks to avoid a mold growth outbreak.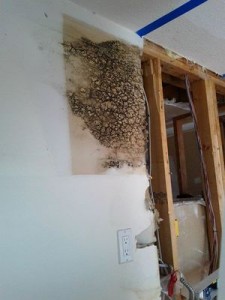 Preventing mold colony growth usually simply comes down to making sure that any standing water is eliminated quickly so that it doesn't create a potential substrate for mold to take hold with.
Another simple method for making sure mold doesn't take over a home is reducing moisture in the air. You can do this by keeping the windows open in rooms with high humidity and properly ventilate them.
For areas that are extremely prone to moisture collection, a dehumidifier may be the best option. It is likely the desired method during the colder months of the year when opening a window is less desirable.
Finally, if your home has experienced a major spill or a leak from sewage backup, you want to prevent mold growth on your own, the best technique for killing spores that have already landed and made sure that they don't start growing is to use bleach when cleaning up.
Bleach has a remarkable capacity to kill mold spores before they can spread and increase mold contamination. However, if your property is already amid a mold scenario, then don't wait another minute to have it abated. Contact 911 Restoration of Albuquerque today at 505-225-2254.
Removing Mold and the Stress it Causes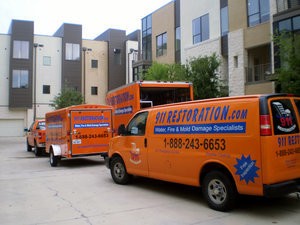 We will walk our clients through the steps that will be taken in a water damage restoration Albuquerque scenario and give property owners peace of mind back in knowing what all the steps of the process will be to bring their homes back to normal.
On many occasions, we have also helped people with the insurance paperwork required for these scenarios.
If your home is already having a mold issues, contact our team of mold removal services in Albuquerque. So that you and everyone else on the property can continue to breathe safe quality air, call our IICRC-certified experts today at 505-225-2254!
Serving the communities of Albuquerque, Barelas, Bernalillo, Coralles, Los Lunas, Los Ranchos, Rio Rancho, North Valley, Sandia, Sandia Pueblo, Sandia Heights, South Valley, Taylor Ranch, Valencia and surrounding areas.