Mold Removal Bernalillo
When homeowners in New Mexico find that they have mold infesting their household, they can rest assured knowing that the mold removal Bernalillo experts at 911 Restoration of Albuquerque are equipped to offer the most advanced fungus eradication services in the industry.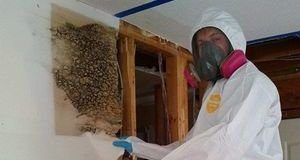 We know that mold, fungus and mildew like to grow predominantly in damp, dark, warm areas, which are usually hard to get to on a regular basis.
Our mold removal Bernalillo professionals also has access to the most high-tech technology in the home restoration business, which helps us provide you with comprehensive services, such as:
Water damage restoration

Moisture extraction

Thorough drying techniques

Sanitization

Spore removal

Drywall replacement

Vapor Barriers

Air filters and purifiers

Mold testing

Cleanup services

Vacuuming
When we arrive on the scene, you can be sure that we will give you a free visual mold inspection. This consists of us checking every corner of your home, including those difficult to reach spaces, like the attic ceiling, air vents, inside walls, under floorboards and crawlspaces.
Our service agents are available 24/7/365, so feel free to call us any time, day or night, to schedule an appointment to get our mold removal Bernalillo team to your property as soon as possible.
Water Disasters Often Lead To Mold Development 
If a toilet overflows and ruins your flooring, we want you to know that you can reach out to us so we can begin implementing drying and clean up services right away, limiting the chances of mold growth.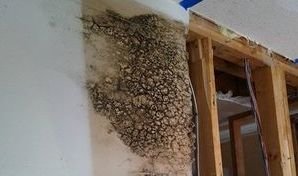 Hiring our mold removal Bernalillo staff to pump invading water out of your home quickly will drastically decrease an infestation, because it only takes 24 hours for spores to start developing into mature mold and fungus.
You can count on us to be at your doorstep with all of our gear, which includes hazmat suits, dehumidifiers, eco-friendly cleaning agents, wet vacs, and air purifiers, among other equipment.
Our mold removal Bernalillo technicians are licensed, bonded and insured to use every resource at our disposal to get your home dry and mold-free, so call us today.
We Know How To Protect You Against The Health Effects Of Mold
Mold reproduces through mold spores, which are transferred throughout the home through the air. When you inhale these spores, they can cause you to experience health issues, usually similar to allergy-like symptoms.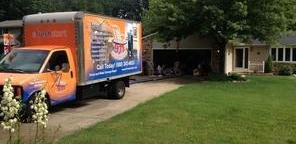 Sometimes you can actually feel the effects of mold before you see it growing on the surfaces of the home. When these symptoms occur, you should call our mold removal Bernalillo agents, so they can analyze the situation.
Once we get in the property and check all the hard-to-reach places, we will understand the scope of the damage, which will allow us to let you know exactly what work needs to be done, including the cost.
We understand that paying for these services can be overwhelming, especially since homeowner's insurance does not typically cover mold damage, but you can rest assured that you are getting affordably priced services when you hire us.
Call our mold removal Bernalillo specialists at 911 Restoration of Albuquerque today and we will make sure your home is the safe, healthy environment you and your family deserve.