Water Damage Albuquerque
911 Restoration Albuquerque
Water is a powerful force and our water damage Albuquerque pros at 911 Restoration of Albuquerque are well aware of the effects that come with a water invasion, which is why our crews are available 24/7/365.
Our water damage Albuquerque operation also always offers a free home inspection as soon as we arrive. This way you don't have to worry about taking any financial risks when hiring us to take a look at your damage.
We will provide same day services that will allow you to avoid a massive amount of loss, which is why our water damage Albuquerque techs always respond within 45 minutes of your call.
Our water damage Albuquerque unit works with IICRC certified technicians who are qualified to provide you with comprehensive services such as:
Remediation of all water damage

Black water cleanup

Fungi and mold infestation decontamination

Mildew deodorization

Deodorization services

Water extraction and drying

Toilet overflow sanitization

Mold spore testing services

Cleanup of tar and ash residue

Smoke stain cleanup and odor removal

Overall comprehensive disaster restoration
If you have questions about water damage and its correlation to mold growth in your home, or any other aspect of a water-based situation, then contact our water damage Albuquerque experts today.
Water Damage Restoration
Through all their years of experience, our water damage restoration Albuquerque operation knows to act quickly in situations involving water.
Our water damage restoration Albuquerque workers use comprehensive equipment that cleans up the water damage and mold growth that may have taken place.
Our water damage Albuquerque members use top of the line equipment to clean up all traces of moisture that may have entered your home through any means.
Call our water damage restoration Albuquerque techs if you begin noticing any signs of a water invasion, such as water stains or leaking pipes, and our experts will go the extra mile to make your property a safe place again.
Mold Removal
Our experienced mold removal Albuquerque pros always respond quickly to water emergencies, because with so many years in the industry we have learned that any amount of water damage can cause mold growth.
Our mold removal Albuquerque unit knows that mold spores can cause health problems that mimic allergies, as well as respiratory issues.
Even if you don't see mold growing in your property, you may feel the effects of it, which is why our mold removal Albuquerque operation is so adamant about conducting a free visual inspection.
Our mold removal Albuquerque workers will also check for water damage in your home or business, since invading water is usually the cause of most mold infestations.
So, contact us today, so our mold removal Albuquerque techs can go the extra mile to get your home or business cleaned up right way.
Sewage Backup Cleanup
Although extreme weather can cause sewage to flood in your home via a pipe burst, our sewage backup cleanup Albuquerque operation understands that it can also get into the property through a toilet overflow.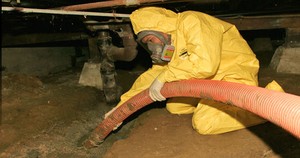 If there is a problem with the main sewage line or an unexpected clog occurs, then our sewage backup cleanup Albuquerque workers know that it can create a backup that will spill gallons of black water into your bathroom.
We know that it is important to keep away from the area and not try to facilitate a cleanup on your own, because our sewage backup cleanup Albuquerque techs know that this black water is contaminated and contained toxins that may be harmful to your health.
Call our experts immediately after this type of sewage overflow occurs and our sewage backup cleanup Albuquerque professionals will start the remediation process right away.
Fire Damage Restoration
Our fire damage restoration Albuquerque professionals want to be your first choice for efficient smoke and flame renovation services.
If your home or business has damage as the result of a fire, then our fire damage restoration Albuquerque team wants to be there to help you recover from such an incident.
We are completely mobile and travel with all the gear needed to begin remediation procedures the moment we arrive on the scene. Our fire damage restoration Albuquerque techs will clean up smoke stains, odor, ash, char and resulting water damage from the fire extinguishers.
So, call our fire damage restoration Albuquerque workers today and we will provide you with the comprehensive services you need to get your home or business up and running again after a fire.
Disaster Restoration
Besides getting your home or business cleared of all traces of mold and water damage, our disaster restoration Albuquerque pros also cares about providing you with the most thorough customer service in the industry.
Conducting this level of customer care is something our disaster restoration Albuquerque crew strives to accomplish at all costs.
We will do its best to constantly prove that dedication to our entire community, because our disaster restoration Albuquerque operation knows it can seem overwhelming to learn that your home or business has become overrun by a disaster.
Our disaster restoration Albuquerque workers are here to reassure you that everything is going to better than it was before the disaster ever took place.
We have many years of experience implementing cleanup procedures, so call our disaster restoration Albuquerque techs today and our experts will get you the fresh start you deserve.