Water Damage Sandia Pueblo
When homeowners living in New Mexico experience a water-related disaster on their property, they are able to call the water damage Sandia Pueblo experts at 911 Restoration Albuquerque and they will immediately spring into action.
Our Sandia Pueblo offices are available 24/7/365, enabling them to provide their community with the highest quality water damage restoration services in the area.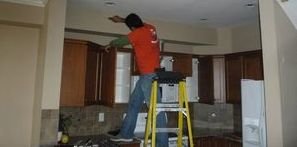 Despite the level of destruction the water has bestowed upon your home, our Sandia Pueblo plumbing professionals will be able to completely repair the damage, because they have been trained to offer the highest caliber of refurbishment.
Some of the water damage restoration services we provide include:
Toilet overflow sanitization

Pipe bursts remediation

Washer hose bursts correction

Mold infestation clean up

Water heater leak repair

Fire sprinkler malfunction restoration

Flooded basement water removal
When you need fast and efficient assistance, call the Sandia Pueblo water removal crew and we will be at your doorstep within 45 minutes, ready to get to work.
We Know Exactly What It Takes To Beat Water Damage
Due to all of our experience in the industry, our Sandia Pueblo water extraction team knows that in order to completely bounce back from a flood, you need to get the remediation process started quickly.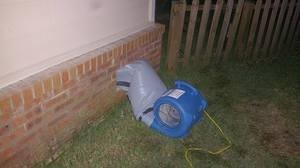 In order to facilitate this, we make sure that our entire operation is licensed, bonded and insured to provide you with same day service for all water emergencies.
Many homeowners are unaware that even just a small leak has the potential to cause a significant amount of damage, just sometimes in a way different from what you would expect.
For example, mold is able to grow very easily from minimal water exposure. When mold spores are watered, fungus can begin to spread within 24 hours.
This is why it is important for you to call the Sandia Pueblo flood mitigation technicians the instant you notice any water in your household, so we can conduct a free home inspection and determine exactly what work needs to be done.
You Can Count On Our Staff To Mitigate All Water-Related Issues
When the Sandia Pueblo water removal specialists get to your home, we cut right to the chase and begin using professional grade sump pumps, air movers and dehumidifiers.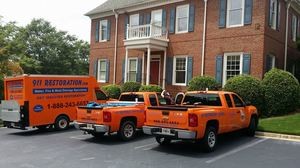 To get the process started, along with implementing water extraction maintenance, you need to contact your insurance company.
Getting your claim filed is a crucial element of the home restoration procedure, and our Sandia Pueblo water disaster staff knows all the ins and outs of its methodology.
In order to get you the best coverage possible, we will handle the entire claims process. We know what your insurance company needs to get you the coverage you deserve, and we won't stop until you get that  compensation.
Let us handle all the work, and call our IICRC certified water damage Sandia Pueblo techs at 911 Restoration Albuquerque so we can give you fast, affordable water damage restoration today!