How to Restore Fire Damaged Jewelry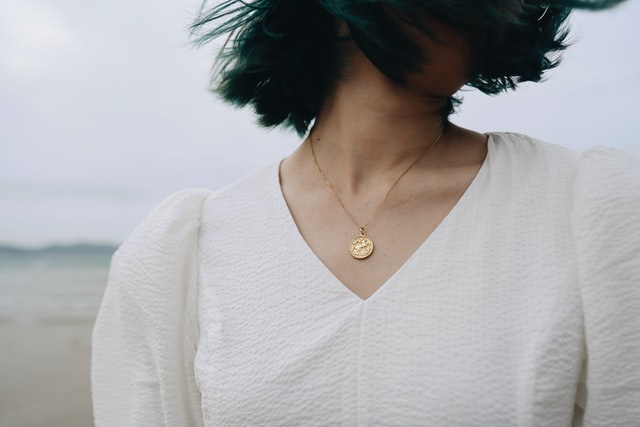 A house fire can be a traumatic and devastating loss to go through. There is the chance of loss of life and the loss of property and valuable belongings. Depending on how severe the fire is, you may have to throw out many of your possessions, which can be very difficult for many people to go through.
The loss of precious jewelry is another loss that is very difficult to bear. Not only is precious jewelry very valuable in monetary terms, but it can also hold a lot of sentimental value in the case of wedding bands or jewelry that is a family heirloom and has been passed down for generations.
However, the good news is that some fire-damaged jewelry can be restored! You can try different jewelry restoration methods at home or get your jewelry professionally restored.
Read ahead to learn more about what kind of jewelry can be restored after fire damage and how to clean fire-damaged jewelry at home.
What Kind of Fire Damaged Jewelry Can Be Restored?
Many types of fire-damaged jewelry can be restored and refurbished. If the jewelry hasn't been too severely damaged, was in a fire-proof safe or protected from very intense heat, or if it was only exposed to some smoke and soot, then the chances are that it can be restored to good as new!
Jewelry made from specific materials is also more likely to be restored to its previous condition. For example, high-value jewelry that was just charred but not fully melted, jewelry made from thick gold, or platinum jewelry with a very high melting point are good candidates to be restored and refurbished.
As for precious stones, diamonds are the strongest and easiest to restore after sustaining fire damage. After a house fire, it is easiest to find diamonds that are a part of thicker rings. This is because rings melt at a slower rate, and the diamonds can be easily found, as opposed to diamonds set in finer jewelry like pendants which can fall out and get lost. 
Burnt diamonds have a chalky appearance and can look greyish and covered in soot. However, this damage is usually only surface level, and the diamonds can easily be polished to restore them to their original condition. Of course, polishing the gemstones can lead to a little bit of weight loss and loss of monetary value. 
There aren't too many options for jewelry that has melted badly. The best option is to completely meltdown precious metals and recast the jewelry into a style that resembles the original piece. On the other hand, the melted metal can be used to create a new piece of jewelry altogether.  
How to Restore Clean Damaged Jewelry at Home
While it is best to get fire-damaged jewelry restored by professionals, it can be done at home, too, without the need for any special equipment. Of course, the success of your jewelry restoration will depend on the extent of damage the jewelry has sustained. 
Gold, Platinum, Silver, and Other Metals
You should start by cleaning off any soot or smoke with a soft jewelry polishing cloth for precious metals that are not too severely damaged. Next, you can soak the metal jewelry in a jewelry cleaning solution. If you do not have any specific jewelry cleaning solution, you could also use a mix of warm water, a tiny splash of ammonia, and a gentle surface cleaner that you use around the house. 
Precious Gemstones
Precious gemstones like diamonds, rubies, and sapphires can also be cleaned at home with a cleaning solution. Let the gemstones soak for a few minutes, and then dry out completely. Once dry, you can polish them with a soft cloth. Avoid using vinegar or vinegar-based cleaning solutions to prevent scratches or surface damage to the gemstones. 
Semi-Precious Gemstones 
Semi-precious gemstones such as opals and garnets are not as strong as diamonds and rubies and require more caution and care. To clean semi-precious gemstones with soot and smoke residue, let them soak in a mixture of warm water and dish soap for a few minutes. After that, polish them with a soft cloth. 
Additionally, avoid using harsh ingredients like salt, baking soda, vinegar, or toothpaste when cleaning your fire-damaged jewelry, as these ingredients can cause your jewelry to become scratched and damaged. Also, avoid using brushes with hard bristles and abrasive cloths for polishing. 
911 Restoration of Albuquerque – Fire Damage Restoration Services 
Fire and smoke damage can be overwhelming, but 911 Restoration of Albuquerque is here to help you get through it quickly and thoroughly. Often, the aftermath of fire leaves behind property damage and emotional trauma. Our compassionate fire restoration technicians offer a true Fresh Start. Our services cover every need imaginable, from odor and smoke removal to complete structural repairs and the restoration of damaged belongings. We can even pack up and store your undamaged belongings and clean up after firehose flooding. 
We offer a free fire damage assessment and a free insurance consultation. Call us today at (505) 225-2254 for fire cleanup in Albuquerque, Rio Rancho, Valencia, Taylor Ranch, and all surrounding areas, or visit our website for more information on our services.