Water Damage Bernalillo
Keeping you and your home safe is the main priority of our water damage Bernalillo experts, so when you discover invading waters on your property, you can stay calm knowing that 911 Restoration Albuquerque will be there for you 24/7.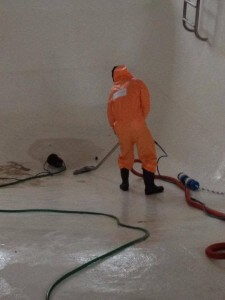 Our Bernalillo flood removal crew has been in the home restoration industry for many years making us experts in home remediation.
We use the most advanced water extraction and drying technology in the industry to pump out water, creating a completely moisture-free environment.
Having access to such advanced equipment sets the Bernalillo water removal team apart from other water damage restoration crews, since this technology lets us apply thorough water extraction procedures on every job.
The Bernalillo water extraction service agents will get to your home within 45 minutes of receiving your emergency call to repair all causes of water damage, including:
Flooded crawlspaces

Pipe bursts

Toilet overflows

Fire sprinklers

Ruptured hoses

Roof leaks

Water heater floods

Plumbing disasters
Call our licensed, bonded and insured Bernalillo flood mitigation staff so we can quickly eradicate all water off the premises.
Fast and Efficient Water Damage Restoration is Our Forte
If we allow moisture to sit on the property, then the chances of mold beginning to grow exponentially increases.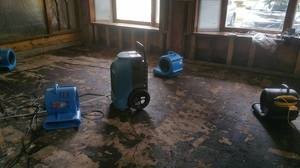 Mold only needs a minimal amount of water to infest a home, so calling our crews the moment you discover a leak is essential to preventing an infestation.
Fungus is more than just aesthetically displeasing. It is one of the biggest consequences of water damage.
It has the ability to cause health issues in people living in the affected home, such as breathing difficulties, sneezing, itchy eyes, skin rashes, coughing and other allergy-like symptoms.
Not only can fungus affect your health, but it can also affect your home. Call us so we can prevent water and mold from attacking the wooden structure of the home, and stop it from eating through the material and damaging the infrastructure of the property.
We Want to Be By Your Side Through Every Step of Water Damage Restoration
It can get confusing when you are trying to manage the home repairs, figure out finances and coordinate with your insurance company, all while still looking after your family.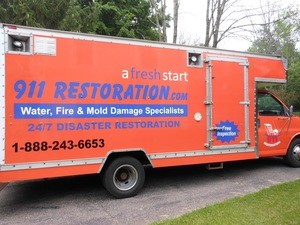 In an effort to make the home restoration procedure as easy as possible, we do everything we can do on our end. This includes conducting free home inspection, keeping our prices affordable and working with all major insurance companies.
Filing an insurance claim can use the eye of a professional to help you get the best coverage possible. This is why our Bernalillo flood mitigation agents have no problem doing all the work, from submitting insurance to following up with representatives.
You can count on our Bernalillo floodwater damage specialists to go the extra mile for you every, single time. Not only are we quick, but we are efficient, two attributes necessary to creating a top notch water damage restoration company.
Contact us the moment you find yourself dealing with a flood or a leak, and we will do whatever it takes to give you the fresh start you deserve.