Water Damage Los Lunas
Even though Albuquerque is relatively dry, homeowners in Los Lunas are still at risk of experiencing water damage.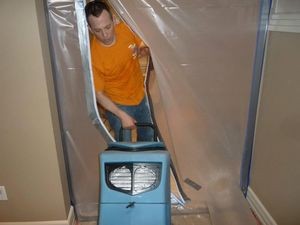 Luckily, these residents have 911 Restoration Albuquerque and the water damage Los Lunas experts standing by 24/7/365 to repair any roof leak, toilet overflow or any other water-related issue you may encounter.
When water invades your home, you can call our IICRC certified professionals of Los Lunas around the clock for your water remediation needs.
Our staffed Los Lunas professionals guarantee to arrive at the damage site within 45 minutes of answering your emergency call.
The Los Lunas flood damage crew will always make sure you are protected by getting to your home as soon as the water disaster hits. Not only are we fast, but we use state-of-the-art water extraction and drying technology to help ensure a swift clean up time.
With years of experience in the home restoration business, our customers can stay calm during a flood knowing the Los Lunas repair crews will be on the job.
Our entire Los Lunas operation is licensed, bonded and insured, so call us so we can protect you as soon as we arrive to the damage site.
Prevent Bathroom Water Damage By Following These Tips
Your shower can cause a lot of water damage in the bathroom when it is not functioning properly.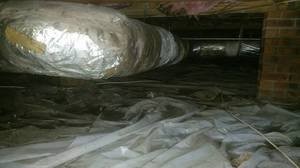 In order to prevent any instances of leaking, flooding and water overflowing, the Los Lunas plumbing professionals want to offer our customers the three main ways to avoid bathroom water damage.
Check the grout and tile at least two times a year to make sure there are no loose or cracked tiles. Being constantly hit by water makes the grout susceptible to needing frequent repairs.

If the grout is crumbling or falling out make sure to address the issues right away and make all necessary repairs in order to avoid leaks.

Inspect the shower pan annually. Any cracking can cause leakage that could cause water to overflow and seep into the wall and floor, which can lead to water damage and mold down the line.
Give us a call as soon as you notice even the smallest leak, so we can begin remediation procedures and prevent a larger issue.
Water Damage Mitigation For Every Step

We are both competent service agents and quick workers, two elements that are crucial in getting the job done right the first time around.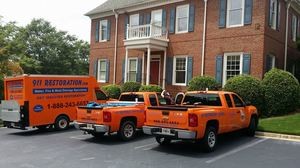 The Los Lunas flood extraction professionals always put their customers first. 
We want every homeowner to feel safe when they hire us knowing that we will do everything necessary to alleviate the situation.
In order to tend to our customer's needs we offer free home inspections, affordable prices, free visual mold inspections and will do all we can to work with all major insurance companies.
The Los Lunas flood clean up crews want to be there for you and your family during this vulnerable time.
To get the best possible help during a water damage crisis, call the Los Lunas flood extraction agents today. We can't wait to give you a fresh start.