Water Damage South Valley
A water disaster can happen anywhere and at any time, so 911 Restoration Albuquerque is makes sure to stay available 24/7/365 at 505-225-2254 so their water damage experts in South Valley are able to respond within 45 minutes.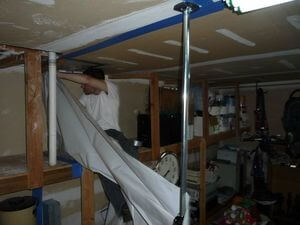 Our South Valley flood removal pros have many years of experience with water damage restoration, and they are able to act fast with the latest drying technology to ensure no other issues arise after floods occur.
If mold has already sprouted or your drywall is compromised, we are licensed, insured, and bonded in all of the following areas of water damage restoration to ensure a quick and complete restoration process:
Water extractions

Disaster restoration

Sewage backup cleanup

Mold remediation

Pipe bursts

Washer hose bursts

Home flooding

Water heater leakage
Call our IICRC certified South Valley water extraction techs and they will give you a free home inspection to begin restoration processes today!
Contact Us For All Your Water Damage Remediation Needs
Many homeowners do not understand that most disaster restoration services are entwined together such as severe storms and water damage incidents.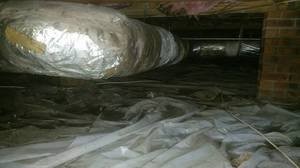 If a toilet overflow ruins your carpets, you will likely need our drying and clean up services as well as mold decontamination.
Our South Valley flood mitigation technicians also provide sanitation and odor control to make your building smell fresh and clean after any water-related disaster.
We provide same-day water damage restoration service in South Valley for all degrees of water damage, no matter how severe or simple the restoration job is.
Call the South Valley water removal specialists the moment you need our water damage restoration services, and we will make sure you get them at an affordable price today! Call us at 505-225-2254 and please allow us to offer you a free visual inspection.

We Will Help You Figure Out Your Water Damage Coverage 
Most homeowner's insurance policies cover water damage that began inside your house, not from outside sources like a body of water flooding into the home.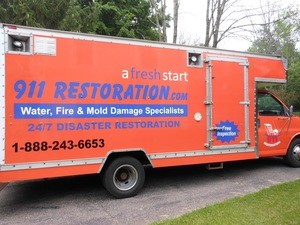 With the help of our South Valley flood cleanup professionals, we can help you get the most from your policy.
We have many years of experience working with all insurance companies, so we know what they need to see in the report in order to get you the coverage you deserve for the home restoration.
When you hire the South Valley water damage restoration agents, you can be sure that they are licensed, insured, and bonded to meet the criteria of any insurance policy.
We value professionalism and always put the customer first in order to make the situation as easy as possible for everyone involved. 
We will help save your home both before and after the storm hits, so call our water damage South Valley experts with 911 Restoration Albuquerque  because we will make sure you get the service you deserve today! Call us at 505-225-2254 and see how we can help you.