Importance of Leak Detection Services in Commercial Water Damage Mitigation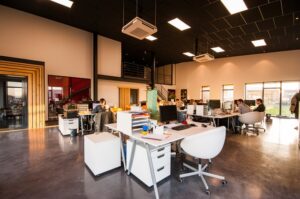 Commercial water damage can occur due to several reasons such as floods, broken pipes, sewage backup, storms, plumbing leaks, and appliance malfunctions. No matter what may be the cause of the water damage, prompt action is crucial. Failure to act promptly can cause unexpected destruction to your commercial property and result in long hours of business downtime.  
If your commercial property has experienced water damage, contact us now. At 911 Restoration of Albuquerque, we specialize in both commercial and home restoration after water damage services. So, if your commercial property has been damaged and needs restoration, you can count on us. We are here to serve you and make sure that your property is in top condition like before.
On the other hand, for those who have not been in this situation, we advise you to invest in leak detection services. A Leak detection service is equally crucial for all sizes of businesses. This service can easily help with commercial water damage mitigation otherwise can be costly and time-consuming.
Here is why a leak detection service is important and how it can benefit your business today and tomorrow. Take a look:
Importance of Leak Detection Services
Water leakage can happen when least expected. However, as a commercial property owner, you should be well-aware of water leaks and address them efficiently before they wreak havoc. Did you know that approximately 30 to 50 percent of water leakage occurs because of aging infrastructure? 
That's right; water leaks through broken, corroded, or cracked pipes and fittings can slowly and gradually damage your property before you realize it.  
As most plumbing infrastructure is located underground, it is practically impossible to visually determine leaks unless and until the water reaches the surface and you begin to see signs of water damage such as:
Buckling pavements

Structural damage

Wet stains on the walls

Mold and mildew growth
Prevent Costly Damages
This brings us to the first reason why leak detection services are useful in commercial water damage mitigation. Leak detection service is similar to property maintenance service. By getting your pipelines and fittings checked now and then, you can easily identify the leaks or old pipelines that pose the risk of cracks and leaks. In this way, you get the problem resolved before your incurring serious and costly property damage.
Put simply, this service can help you with the early detection of leaking pipes or roofing which can pose a water damage risk. Hence, you can make necessary fixes—avoiding further damage that otherwise can cause you to spend more in the future.
Avoid Business Downtime and Interruption  
In today's highly competitive business world, you can't afford long hours and weeks of business downtime. Severe water damage, especially when caused due to poor plumbing maintenance means that you will have to close down your office until the damage is fixed and property restored. This can do a great deal of damage to your business.
As you will be out of service for days, your customers are likely to get frustrated or disappointed with your service unavailability. Consequently, some customers may then seek competitors for assistance. And this means that you're likely to lose your customers to your competitors, potential revenues, and profits.
Being unable to serve your customers can also damage your market reputation, which takes years to build. Therefore, it is advisable to use early leak detection services to avoid being in this situation in the first place.
However, if you still incur water damage despite all the measures in place, contact us. Our commercial and home restoration experts will be at your service in less than 45 minutes. We have the expertise, equipment, and experience to clean, repair, and restore your property after water damage in the fastest time. We can ensure that your commercial property is restored successfully so that you can get back to business and serve your customers efficiently without long hours or days of business interruption.
Prevent Structural Damage
Let's assume a water pipe rupture's in your office basement due to freezing. In this situation, the water will begin to accumulate beneath the building. This can degrade the foundation of your property if it is not addressed right away. 
However, if you schedule leak detection services frequently, you can avoid being in this situation. A leak detection service can detect potential risks, and you can act fast, preventing structural damage to your commercial property.
Ensure Clean and Healthy Environment for Your Employees
Pipe leaks, if left undetected, can trigger mildew and mold growth in your office. Not only does it ruin the building's interior and exterior appearance, but it can also result in a musty odor inside your property. The musty smell can:
Drive your customers away and affecting the health of your employees

Affect the health of your employees. It can cause asthma and breathing problems, which can further result in employee absenteeism and affect their job productivity and performance.
So, don't wait until the damage is done. Act fast to prevent commercial water damage. However, if you do incur water damage to your property, contact our team quickly. Our experts at 911 Restoration of Albuquerque can restore your commercial property and ensure you are back in business.